ANNOUNCEMENT: NO CHURCH SERVICE IN THE CITY THIS SUNDAY, SEPTEMBER 11
Our church is holding its annual church camp this coming weekend, from Friday night through to Sunday afternoon. There will be a church service at Camp Wattle Grove, and you are welcome to join us. Our usual church services in the city will resume from September 18.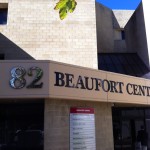 Thank you for your interest in All Nations Presbyterian Church. We are a multi-ethnic church meeting in the heart of Perth, Western Australia. We hope that this web site will help you to learn more about us: who we are, what we believe, what we do and where we meet. If you live in Perth and are looking for a community where you can learn more about God and his wonderful gift to us in Jesus, you are most welcome to join us any Sunday. You are most welcome, whether you just want to find out more about Christianity, or if you are a Christian and want to find a place to serve others by using your gifts. If you plan to visit Perth and would like to be encouraged by meeting with Christian people, please come and visit us. We look forward to meeting you!
Weekly Sunday Service
10:00am at Level 2, 82 Beaufort St, Perth WA 6000
View map here